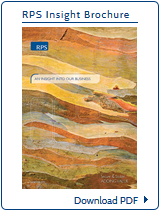 Partnership With WaveForce
RPS is an international consultancy providing advice upon:

Modeling Services for Shell Canada Energy
The RPS Rhode Island office was contracted to provide support and modeling services for the Shell Shelburne Basin Exploration Drilling Program in the NW Atlantic Ocean, offshore Nova Scotia. Several analyses included portions of an Environmental Impact Assessment (EIA), a Net Environmental Benefits Analysis (NEBA), and a Risk Assessment (RA). Related to the EIA, both accidental and operational discharges were modeled. In the NEBA, both surface and subsurface dispersant applications were modeled to determine the likely effects.
The trajectory and fate of hypothetical crude oil releases were modeled from deep-water blowouts using RPS' model systems OILMAP Deep™ and SIMAP™ using both stochastic and deterministic approaches. The goal was to determine the range of expected effects in the event of a release for the EIA. The effects of surface and subsurface dispersant applications were also modeled and comparisons between dispersant mediated and unmitigated cases were used to inform the NEBA
RPS also modeled accidental and operational drilling discharges from exploratory drilling using another proprietary modeling solution, MUDMAP™. This modeling assessed seabed depositions and total suspended solid concentrations in the water column and were included in the EIA.
For more information contact Dr. Matt Horn:
matt.horn@rpsgroup.com
FLAGSHIP PRODUCTS: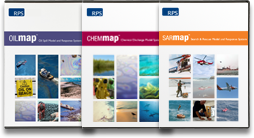 The Environmental Data Server is another flagship product available for download through these products
| | |
| --- | --- |
| | Log-in to your Software User Account to download updates & Technical Support Documentation. |
| | |
| | Download EDS, ESRI Arc, TimeSlider User Guide and documentation |
Applied Science Associates (ASA), founded in 1979, is a global science and technology solutions company. In October 2011, ASA became a member of the RPS Group, which is one of the world's pre-eminent consulting firms, employing more than 5,000 people internationally with offices in the U.S., UK, Ireland, the Netherlands, Canada, Brazil, Africa, the Middle East, Australia and Asia. Through consulting, environmental modeling, and application development, we provide solutions for a diverse range of clients in government, industry, and academia.