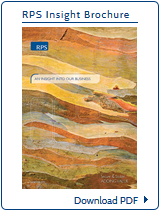 Partnership With WaveForce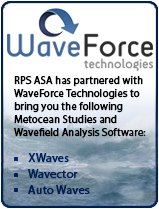 RPS is an international consultancy providing advice upon:

Upcoming Conferences and Workshops:
Lisa McStay will be presenting at the American Shore and Beach Preservation Association (ASBPA) conference on Thursday, October 15th. She will be presenting about two projects recently completed:
Climate Change Vulnerability Assessments in Buzzards Bay, MA at 10:20am in LaSalle C Room. Lisa's presentation will discuss strategies that municipalities can use to assist in planning, design, and infrastructure protection from sea level rise.
Remote Mapping and Analysis of Privately Owned Coastal Structures along the Massachusetts Shoreline at 2:40pm in the Pelican Room. Lisa's second presentation will demonstrate how a combination of data sources can be used to refine information available for coastal structures.
For more information about the ASBPA conference click here
FREE TRAINING:
Attend our monthly FREE webinars. OCTOBER 13th: Environmental Sensitivity Analysis: Methods & Example
FLAGSHIP PRODUCTS: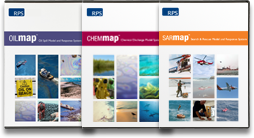 The Environmental Data Server is another flagship product available for download through these products
Software Support
Log-in to your Software User Account to download updates & Technical Support Documentation.
Contact Us

Freeware Downloads
Download EDS, ESRI Arc, TimeSlider User Guide and documentation
Applied Science Associates (ASA), founded in 1979, is a global science and technology solutions company. In October 2011, ASA became a member of the RPS Group, which is one of the world's pre-eminent consulting firms, employing more than 5,000 people internationally with offices in the U.S., UK, Ireland, the Netherlands, Canada, Brazil, Africa, the Middle East, Australia and Asia. Through consulting, environmental modeling, and application development, we provide solutions for a diverse range of clients in government, industry, and academia.